Bread and Butter Pickle Recipe
I originally posted this recipe last year. I am once again making Bread and Butter Pickles (among other things!) and "putting up" my vegetables. This year, I had about 20 – 5 inch long cucumbers to work with. They were the preferred "Kirby" pickling cucumbers, but a little larger than I normally use. If I were pickling earlier in the season, I might have had some 3 inch long cucumbers – which when sliced vertically seem to fit well in my smaller mason jars.
This year my flower garden has filled in even further, thanks to my husband's meticulous watering skills. He also built me some raised garden beds for my vegetable garden, and I have once again REALLY overplanted these – so I am busy emptying them out and preserving or cooking everything that I can. I'm like a squirrel hiding away food for the winter………
Every year I enjoy canning and making several different preserves, with fresh produce from my garden, and from wherever I can get it!
Last year I made Bread and Butter Pickles with 3″-4″ cucumbers from our local supermarket. I didn't plant any cucumbers myself then, so these had to do!
The small cucumbers known as Kirby cucumbers, come into the stores all at once, and are the best to use for pickles. I do find that they go moldy very quickly – so if you purchase them, plan to pickle and can them immediately for best results. If you see some at the market, try to inspect the bottom of the basket – as the ones at the bottom may be mushy or moldy if they are in a big container.
You may ask – can you use those long cucumbers for pickling? Well you could – but supermarket cucumbers often have a wax coating – which just doesn't work with pickling! The wax can sometimes contain milk products which is also trouble for the dairy free among us……
Also, the smaller Kirby cucumbers have fewer seeds formed inside – which makes for crisper pickles. By the way – those seeds can upset some people's stomachs – so who needs more seeds anyway?
When I am canning pickles or jams, I always use a tried and true recipe. It is important to get things just right to balance the acid and sugar levels and make sure the food is properly preserved. I start with recipes from Bernardin Home Canning, Certo, Ball Corporation or my favourite canning cookbook. My copy of Better Homes and Gardens "You Can Can" is well used! – Sorry, I can't find a link for it anymore. It's probably time to read something new though…….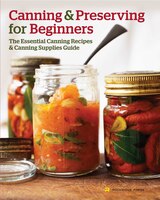 This time I referred to the Bernardin Bread and Butter Pickle Recipe and compared to my You Can Can recipe book. I always compare to see if recipes make sense and fiddle with the spices. Pickling and jam recipes are always confusing when it comes to the quantity of vegetables/fruit – how many pounds to ounces to quarts to cups to individual cucumbers do they mean anyway? The Bernardin recipe called for a spice mix and I wanted to use spices that I had in my cupboard.
I had a big box of cucumbers – how many is that anyway? It's labelled as 1/4 bushel.
I like to use cups, but that's just me. But don't worry – the key is, at the end – how many pickle slices fit in each jar – and to make sure that they are covered with the liquid. So there!
The recipe called for 5 500ml mason jars. I used assorted sizes, but came up with much more than the 5 jars. I always get as many extra jars and lids extra as I can ready before I start making pickles and preserves. I want to properly can everything that I make – so any extra jars help me be prepared for overflow! Also, with the size of the pickle slices that we were making – the 250ml jar sizes were almost perfect – so 10 250 ml jars – plus a bunch of extra jars should do!
I wash the jars first, then I boil them in a big pot first for 10 minutes to sterilize. I boil the screw bands as well, and then get all my jars ready on a clean surface. I leave the hot water on the stove – and heat the snap lid – sealing disks in it for a few minutes as I am filling the jars.
So my version of the recipe used 10 cups of 3 and a half inch or so Kirby cucumbers – sliced vertically. This was basically about 3/4 of a 1/4 bushel box – or about 3 pounds – to the best of my guessing. The rest of the cucumbers were soft – so we had the perfect quantity available once we threw the yucky ones away.
We scrubbed the cucumbers first and cut off the little end bits. We could have sliced horizontally – but I like the long slim pickles for on top of hot dogs or sandwiches. My husband made wonderful thin slices. We were worried that they wouldn't stay crisp (but they did!).
I also went with one large white onion – thinly sliced and four big cloves of garlic – peeled and cut in half. Some recipes call for 4-8 medium onions – but I had one large onion on hand and the onions are for a little contrast in texture anyway – it's all about the pickles.
Bread and Butter Pickle Ingredients:
10 cups sliced 3-4 inch cucumbers
1 large white onion – thinly sliced
4 peeled garlic cloves – sliced in half
6 cups cold water
1/2 cup pickling salt
3 cups apple cider vinegar
2 cups dark brown sugar – packed
2 tbsp mustard seed
1 tsp celery seed
1 tsp ground turmeric
1 tsp ground cloves
Directions:
Combine cucumber slices, onion slices, water and pickling salt in a large bowl. Give it a good stir without crushing the vegetables and make sure that they are covered by the salt water. You have created a brine for the cucumbers, so let the cucumbers stand in the salt water for 2 hours. I put my large bowl in the refrigerator to stand. Some recipes call for you to place crushed ice over the cucumbers – but making sure they are submerged in the water and placing them in the refrigerator works!
Combine sugar, vinegar and spices in a large non-reactive pot – I used my stainless steel spaghetti pot. Bring mixture to a boil, stirring to mix ingredients.
Drain water from vegetable mixture – rinse and drain again. Add vegetables to vinegar mixture. Bring mixture to a full boil again, stir and turn off heat.
I confess that I used a variety of jar sizes that I had on hand – with regular sized canning lids and bands – I ended up with 4 650ml jars, 4 250ml jars and 2 500 ml jars. The 250 ml jars are actually the right size if you had the coordination to put the pickles upright in the jars. So that would be the equivalent of about 18 250ml jars? This is why I always boil up more jars than is necessary for the recipe. For gifts, I give away the small tidy jars. For my home supply, I keep the largest ones. There is always a part-filled jar that is not properly sealed – recipes never work out exactly – I just use a regular jar lid and put that jar in the fridge to use right away.
I ladled the pickles directly into the jars and they folded up and scrunched in. We were disappointed at first with my abilities – those storebought bread and butter sandwich pickles are straight up and down in the jar. But we pressed the cucumbers and onions down into each jar – they were all folded up – pressing them down to within 3/4 inch of the top of the jar. Then stir the hot liquid and ladle it into each jar – over the cucumbers and onions – so that the liquid completely covers the cucumbers and onions – and reaches 1/2 inch from the top of the jar. Press the pickles down some more.
(If things aren't working well and you have way more pickles than liquid, you can make another batch of the liquid – following the same proportion – and boiling it up – but be quick!)
Heat the sealing discs. Wipe the jar rims clean. Place the hot lid on the jar. Apply the screw band, and tighten just to fingertip tight. Place the filled jars in the hot water canner. Make sure that the jars are covered by at least one inch of water. Bring water to a full rolling boil. Boil jars for 10 minutes (at higher altitudes – boil for 15 minutes).
Turn off heat. After 5 minutes, remove jars (keeping upright) from water. I use some metal kitchen tongs – but I also love my silicone oven mitt for this. It's waterproof so I don't burn myself.
Leave the jars alone to cool. You will gradually hear them pop as the discs seal and curve inwards. Once the jars are fully cooled you can wipe them off and store them in a cool dark place. Jars that are not properly canned should be refrigerated.